About Dillon
You deserve the best
Celebrating 31 Years in business in 2023!!! Dillon Photography Limited opened for business in February 1992. Over the past 30+ years, Dillon photographers have represented the highest level of photography available in New Zealand. Chris Dillon is a NZIPP qualified, multi award winning photographer and is regarded as one of the best by clients and suppliers alike. His work is at the top of the industry.
We carry all necessary insurances including public liability ($5M with $1M drone cover), and have health and safety policies for all photographic scenarios.
Other policies include: COVID-19 policy, Safe Site Policy, Part 101 Drone Cert, Safe Staff Policy, Subcontractor Safety Policy.
QUALITY ::  PASSION :: SERVICE
Testimonials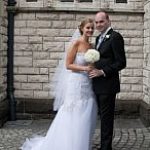 Chris has a wicked sense of humour which instantly clicked with us. He has a way of making you feel relaxed, and taking the pictures so fast without the need to pose for long periods. He takes on board what we both want, then shows you what you could only secretly dream about. If you're looking for a photographer thats 100% professional, relaxed, fun to be with and with a magical attitude Chris Dillon is the only way to go!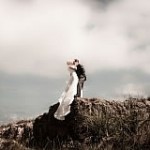 Trying to organise a wedding in NZ from the UK could have been quite tricky. However from the first Skype with Chris we knew we had made the right decision. The service Chris provided totally exceeded our expectations – it was perfect, we could not have asked for a better day. The images were absolutely breathtaking truly magical – everyone has commented on how wonderful and authentic the photographs are. Chris' professionalism and sense of humour also made our day all that more enjoyable, it was like having Jack Black at the wedding! Chris made us both feel very much at ease and made the day even more memorable.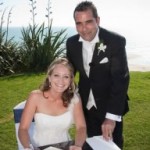 Chris Dillon is an Amazing Photographer and an all round great guy. On the day, Chris was brilliant. He had us, our bridal party and guests in stitches from start to finish. Every detail and magical moment was captured and we couldn't have asked for a better day. The images are stunning we couldn't be happier. We also had the little black photo booth which was great addition and a lot of fun for our guests. We would highly recommend Dillon Photography.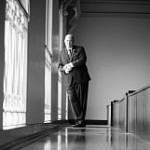 Chris and the team at Dillon Photography, were fantastic. From our first meeting through to our album design consultation with Talia we could not have asked for more. Talia spent a lot of time with us going through the album design and options for each page, she is amazing and has to be the most patient person I may have ever met!! We can't wait to receive our album as it is a true reflection of our amazing day, capturing all of the special moments throughout the day. Chris is a truly talented photographer and the only hard part is trying to choose favorites to frame, there are simply too many favorites!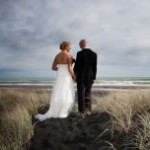 Suzi
Bride / Happy Customer
When we met Chris we were both impressed with his passion for what he does. We decided to go with Louisa to do our photos and we were thrilled with her. The pictures made us all smile and were very styly and just what I wanted. What really sealed the deal for me though was the after sales service when dealing with Talia and Kelly at the office. They have been brilliant. I'm really pleased we went with Dillons' and would highly recommend the entire team!
Our body of work >> Weddings :: Fashion :: Corporate :: Family :: Graduation << portfolios