Wedding & Engagement Photography, Queensberry Albums
Wedding Photography
Chris Dillon is a five-time Bride of the Year photographer and is regarded as one of the best in the industry by clients and suppliers alike.
Famous for his ability to capture candid, emotional images this team of photographers will provide you with images you will share for a lifetime. You can trust your memories with us as 1000's of Brides and Grooms have done so in the past. Having captured over 1000 weddings Chris provides expertise and passion that very few can offer.
There is a reason we are ranked #1 in New Zealand for wedding photographers on WeddingWise. Come and find out why. "It will cost you nothing but time."
We have packages to suit most budgets ranging from $3495 – $4995 and the experience and credibility to ensure you will receive value for money through our entire range.
In 2022/2023 Chris is available for 3 more commissions. Please do not hesitate to call and see if your date is available.
Albums
Your story is unique and your album will be too. Queensberry albums represent an investment in quality and style. Regarded as the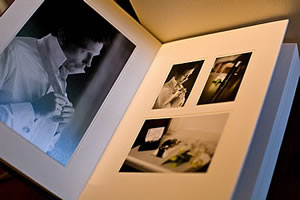 best album manufacturer in the world, Queensberry are the only brand we offer. After all, you deserve the best. The entire Queensberry album range is available to our clients. With over 50 cover materials, various styles such as Classic Matted, Page Mount,  Magazine, Duo and Musée and Queensberry's manufacture guarantee this is the range you want. All albums are handmade in New Zealand. These options, in conjunction with our custom album plans will give you the freedom to adjust and choose the content. Re-live your day through your album. Today, tomorrow and for generations to come.
Wedding Packages
Value Packages
Our range of wedding packages have been designed to cover most budgets whilst providing value for money with regards to Experience, Quality and Coverage.   During your no-obligation, complimentary, first appointment we will help you plan your day and if required design an individual package to suit your personal requirements. Overseas clients can arrange this first meeting by Skype or Facetime by contacting the studio during NZ business hours. +64 9 5273387   With over two decades of experience we are happy to assist you with all aspects of your wedding planning. We have one the the best contact lists and discounts available to our clients for all aspects of your wedding planning.   All packages include the following:
Unlimited coverage with regards to photographs taken.
Guaranteed minimum number of photographs received.
High resolution copy of your photos that you may print, enlarge and share with family & friends. There are no restrictions on the use of these photos for personal use.
Digital retouching to all images. Our In-house designer, Talia Neal is regarded as one of the very best in New Zealand.  With over 8 years experience, including time as Queensberry's lead designer, Talia is permanently based with Dillon, ensuring a consistent high level of retouching and album design for all clients.
An online, password protected photo sharing website for a minimum of 12 months.
A professional photographer with over 10 years experience. You will choose your photographer during our initial appointment.
Optional additions to our packages include:
Additional coverage (time and images)
A Queensberry Album
A second photographer
Queensberry Parent Album(s) (heavily discounted)
Engagement photo shoot
Videographer
Canvas or framed enlargements
DVD slideshow
Our packages start from as little as $2795.  To receive a copy of our packages and pricing please contact us.  
Testimonials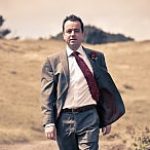 What can I say? Well, firstly Chris Dillon is not just a fantastic photographer, he's also an Entertainer, Comic, Professional and downright great guy. We live in London, UK so we only met Chris via email and Skype until the day before our wedding. However, from the first email, our choice was never in any doubt – if you want the best, then this is it. Our photos are absolutely amazing – great imagery, great story, simply a fantastic record of a fabulous day. Thank you Chris, and for those who are considering booking Chris, consider no more, he s the best!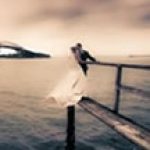 We choose Chris because we thought he had the right personality to take control on the day, and get the best shots possible. And so it proved, when pressed by having an outdoor ceremony, and the threat of impending rain, he took over and showed superb crowd management skills to get some great family and group photos done before the heavens opened (and still managing to get a load of laughs along the way). He quite simply, made our day, and was great personality and presence to have around. I can't wait to see the full prints. I couldn't recommend him highly enough.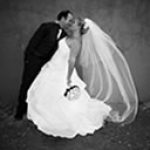 Dillon Photography blew us away! We had the most magical day with our photographers. They made us feel so relaxed and had us all laughing constantly which made for very fun photos. They were so detailed and it really showed in every one of our photos. I couldn't be happier and would highly recommend 'Dillon' to everyone! Thanks for an amazing day.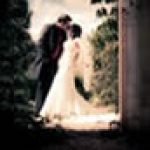 Our photos were amazing. We went with a cheaper 'Simply Photos' package, but the quality was still amazing, we just got 250 photos instead of like 500, but that's fine as we're having enough trouble as it is choosing which ones we want to put up on the wall!! Best money we spend on the entire wedding! Even if it cost a bit extra to get them down to Hamilton. Seriously get in an early as you can, because these guys are THE BEST!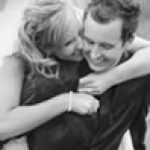 Our photos are A M A Z I N G! We are just absolutely thrilled to bits and can't stop looking at them, it was like re-living the day all over again. Chris's hilarious sense of humour and easy going manner completely relaxed us on the day and we had so much fun shooting photos with him. Chris truly went above and beyond especially having a wet towel on hand to wipe my sandy feet! I'm so glad we chose to do pre-wedding photos, it was so magical seeing each other for the first time – Chris created such a special moment which we will remember forever. Chris you are a legend!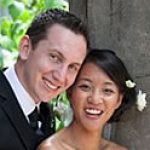 Patrick Malley
Chris was an excellent photographer and really helped to make our wedding a perfect day. We got Chris to choose all the sites for our wedding party photos and he really got some awesome backdrops and some photos that I will treasure forever. I would recommend Chris to anyone who is looking to have a wedding in the near future.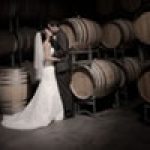 Lauren Cressy
Simply said – we can not recommend Chris highly enough. Chris is not only an AMAZING photographer (photos came out so beautifully that our reception venue are using them in their new wedding brochure!) he also made our day super fun, and totally stress free (from showing us how to pin dad's flower on, special touches like giving my dad a few minutes alone with his little girl, to making sure we arrive at our reception on time). Chris was dedicated to getting the perfect shot right till the end of the evening and it really shows in all our gorgeous photos. We couldn't be happier.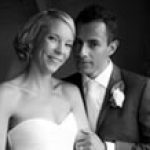 Chris is a legend! The weather was terrible but Chris arrived early at the girl's house to ease Emma's fears about how the day would go. He then proceeded to take photos throughout the day in such a fun and non-intrusive way that stood out to us, our bridal party, and the guests at the wedding. He also got us a sample of photos back within a couple of days so we could beat the facebook rush from our friends, awesome! He went that extra mile on several occasions e.g. lying on a wet road many times just to secure the perfect shot! He made everyone laugh throughout the day and even during the group photos where it is usually like herding wild cats. I would recommend Chris to anyone, and friends have already asked about him so much from the wedding.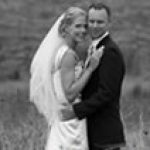 It has nearly been one year since our wedding and still we look at our beautiful wedding photos and relive our special day and all of the amazing memories which were created by Chris Dillon. Our wedding album is somewhat ridiculously big (twice the size you initially pay for) but every cent spent on extra pages was well worth it – we will never have any regrets about not including everything we wanted. Chris was fantastic on the day, ensuring that the guys (who don't normally like having their photo taken) were totally at ease – they look so cool and relaxed and actually enjoyed the whole photo shoot. The whole bridal party enjoyed the location shoot as it was filled with lots of laughs and time for chilling out with some champagne.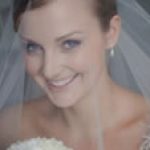 Chris Dillon is the most amazing photographer! He has the ability to have everybody at ease and relaxed in front of the camera. He even managed to keep difficult family members separated whilst entertaining all generations of our families. Both of our families have been raving about him, how funny he was, how professional he was and how he managed to set up shots and control "the paparazzi" aka our family members who wanted the photo too. Besides all of that his photos are insanely beautiful, creative and full of life. He really knows how to capture each moment and capture each individual's character and beauty. Now I just need to find a reason to use him again! Unfortunately I don't want to trash my dress but I'm sure I can think of something – thank you Chris!